Johannes Christian Tenschert, M. Sc.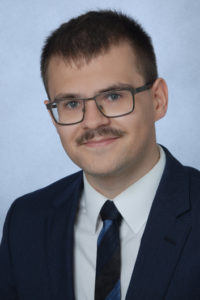 Organization:

Department of Computer Science

Working group:

Chair of Computer Science 6 (Data Management)

Phone number:

+49 9131 85-27898

Fax number:

+49 9131 85-28854

Email:

johannes.tenschert@fau.de
Address:


Martensstraße 3

91058 Erlangen

Room 08.156

Consultation hours:
Only by prior appointment via e-Mail.
---
Since November 2014, Johannes Christian Tenschert is an external Ph.D. candidate and since June 2016, he is a member of the research staff at our chair.
Research focus
Speech Act Theory
Adaptive Case Management
(Flexible) Business Process Management
Complex Event Processing
Publications
2015

An Algebra for Pattern Matching, Time-aware Aggregates and Partitions on Relational Data Streams


DEBS Distributed Event-based Systems

(

Oslo

,

06/29/15

-

07/03/15

)
DOI: 10.1145/2675743.2771830
BibTeX: Download
, , , , , :

An Architecture for Continuous Data Quality Monitoring in Medical Centers


MEDINFO'15

(

São Paulo, Brasilien

,

08/19/15

-

08/23/15

)
DOI: 10.3233/978-1-61499-564-7-852
URL: http://ebooks.iospress.nl/publication/40330
BibTeX: Download
, , , , :

Supporting Knowledge Work by Speech-Act Based Templates for Micro Processes


AdaptiveCM 2015 – 4th International Workshop on Adaptive Case Management and other non-workflow approaches to BPM

(

Innsbruck

,

08/31/15

-

08/31/15

)
DOI: 10.1007/978-3-319-42887-1_7
URL: http://link.springer.com/chapter/10.1007/978-3-319-42887-1_7
BibTeX: Download
, :
2014