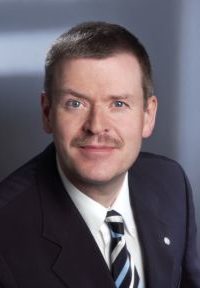 Job title:

Holder of Chair

Organization:

Department of Computer Science

Working group:

Chair of Computer Science 6 (Data Management)

Phone number:

+49 9131 85-27892

Fax number:

+49 9131 85-28854

Email:

klaus.meyer-wegener@fau.de
Address:


Martensstraße 3

91058 Erlangen

Room 08.137

Consultation hours:
Please check the existing registrations and register yourself via StudOn.

The consultation hours and appointments are managed by my secretary. If you have any problems, please e-mail or call her.
Weekly Thu, 9:00 - 11:00, Room 08.137, nur nach vorheriger Anmeldung über www.studon.uni-erlangen.de, siehe auch Hinweis unter www6.cs.fau.de/people/kmw/
Outer office
Cécile

Astor

Phone number:

+49 9131 85-27893

Fax number:

+49 9131 85-28854

Email:

cs6-office@fau.de

Office hours:

Weekly Mon, 8:30 - 14:00, Room 08.139,
Weekly Tue, Wed, Thu, 8:30 - 13:30, Room 08.139,
Further ways to contact:
Skype ID: klaus.meyer-wegener
E-mail:
for more stability:
kmw@acm.org
K.Meyer-Wegener@computer.org
for issues of private character:
Klaus.Meyer-Wegener@gmx.de
klaus.meyer-wegener@freenet.de
---
Since October 2001, Prof. Meyer-Wegener has been the head of the Institute of Computer Science 6 (Data Management). Before that, he was at TU Dresden. Projects that he supervised there can be found here.
Research focus
Multimedia Databases
Document and Workflow Management
Data-stream Systems
Publications
2017
2016
2015
2014
2013
2012
2011
2010
2009
2008
2007
2006
2005
2004
2003
2002
2001
2000
1999
1998
1997
1996
1995
1994
1993
1992
1991
1990
1989
1988
1987
1986
1985
1984
1983
Teaching
Time table
Scheduled Absence
| Time period | Agenda |
| --- | --- |
| August 14 – 25 | Vacation |
| August 28 – September 1 | Munich, conference |
|  September 4 – 8 | Vacation |
| September 11 – 13 | Rostock, conference |
| | |
Jobs
Ombudsman of the FAU for Accusations of Scientific Misconduct
Teacher of Confidence for the Studienstiftung des deutschen Volkes
Member of Board Department Informatik
Member of Studiengangskommission Wirtschaftsinformatik
Member of Studienkommission Informations- und Kommunikationstechnik
Services
Dog