PD Dr. Wolfgang Lindner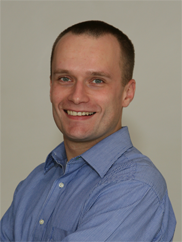 Job title:

Lehrbeauftragter

Organization:

Department of Computer Science

Working group:

Chair of Computer Science 6 (Data Management)

Consultation hours:
bitte vorherige Anmeldung per email.
---
Wolfgang Lindner is an outside lecturer at our chair. Before, he was postdoc at the MIT Computer Science and Artificial Intelligence Laboratory (CSAIL) in Cambridge, USA.
Research focus
Data stream management and sensor networks
Information systems security
Medical and multimedia information systems
Web services, social networks, semantic web
IT-Entrepreneurship
Publications
2006

Operator Allocation in Borealis with Integrated Sensor Network Query Processors


Workshop in conjunction with MDM 2006

(

Nara, Japan

,

10/05/2006

-

12/05/2006

)
In:

Mobile Location-Aware Sensor Networks

,

Los Alamitos, CA

:

2006


DOI: 10.1109/MDM.2006.120
BibTeX: Download
, , :

Data Stream Query Optimization Across System Boundaries of Server and Sensor Network


MDM 2006, Proc. 7th International Conference

(

Nara, Japan

,

10/05/2006

-

12/05/2006

)
In:

Mobile Data Management

,

Los Alamitos, CA

:

2006


DOI: 10.1109/MDM.2006.62
BibTeX: Download
, , :
Teaching
Aktivitäten